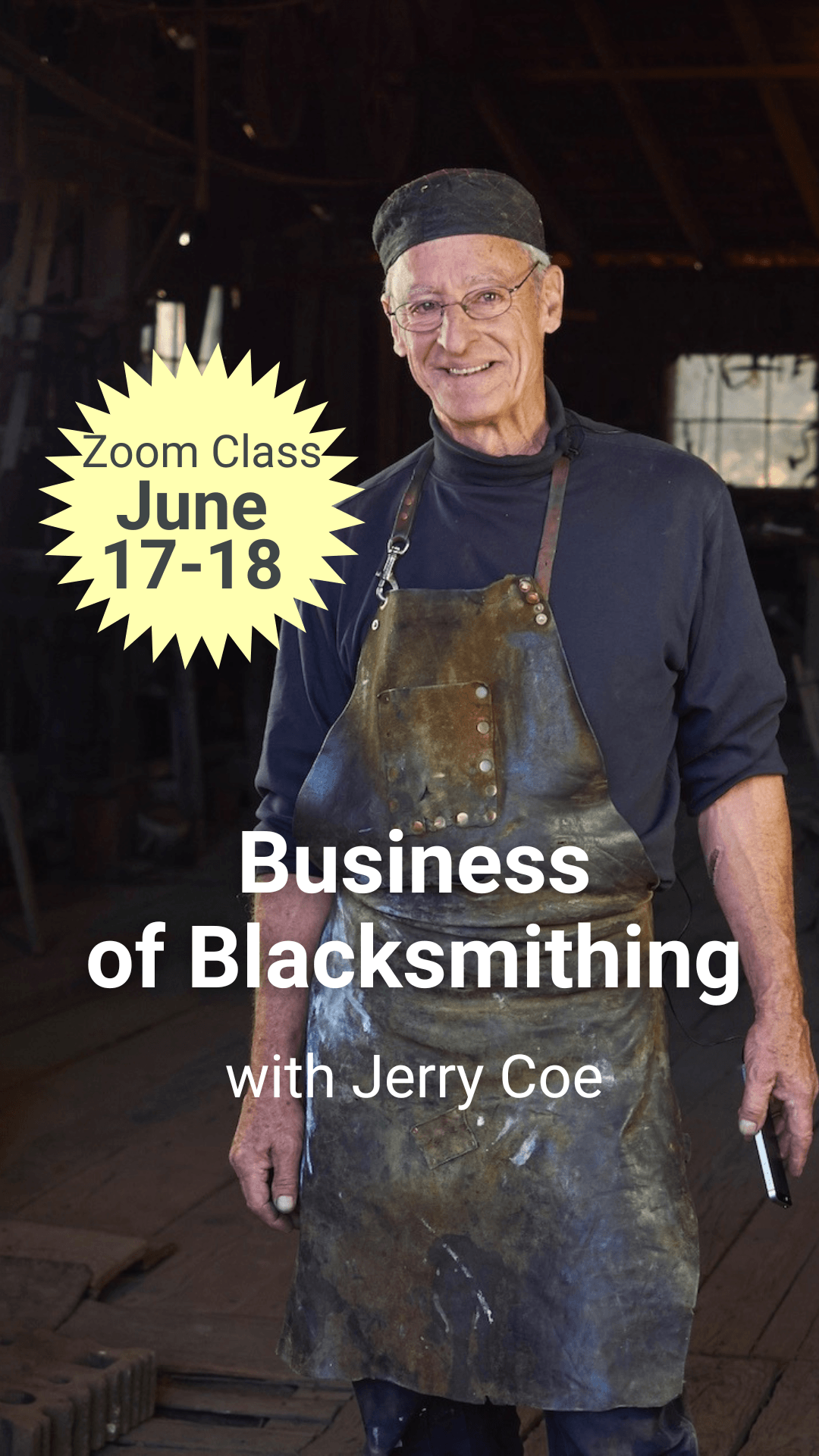 Business of Blacksmithing
Working with no family money and working alone, Jerry Coe brings in gross sales of $275,000 annually. This class is designed to put his skills into your hands. So whether you are already a small business looking to make the most of your efforts or a hobbyist looking to make the leap into a full-blown business, join us for this 2-night conversation, June 17 & 18, 2023 at 8pm ET/5pm PT.
This class will cover important topics, such as:
When can you start your business?
Will you create speculative work or fulfill commissions?
What training do you need?
What is a business plan?
What tools do you need?
Do you need to borrow money?
How much do you need to charge per hour?
What is your economic rent?
Who is your market or audience?
How do you keep financial records? We will discuss QuickBooks.
Do you need a medical plan?
The class each night will consist of 45 minutes of lecture, then open for questions and discussion. A recording of each session will be made available to all registered participants in case you are unable to attend one of the sessions or for you to re-watch at any time to review the concepts covered. A link to the recordings will be emailed to participants approximately 1 week after the class.
Cost: $50 (Open to all – ABANA membership is not required to register.)
If you have questions, please email info@abana.org.