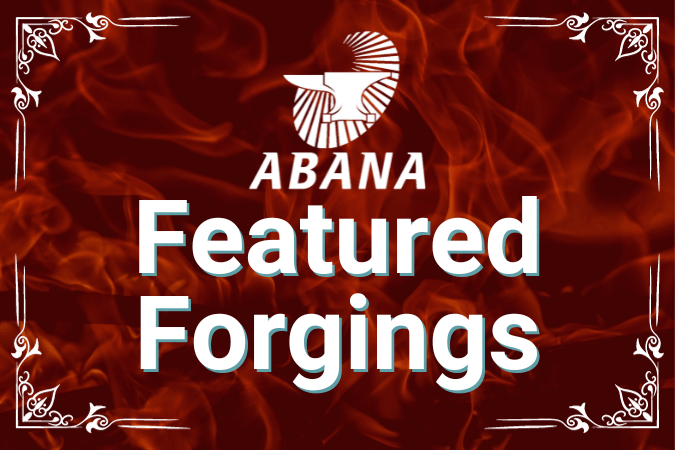 We started showcasing work from the blacksmithing community in 2022 on our social media accounts via a monthly Featured Forgings challenge. We're now expanding that effort to include some of the work in an online exhibition for additional artist exposure.  Use the online form to submit your info and images for the current "challenge" – it can be previously executed work or a piece made exclusively for the challenge, but it must be at least 50% forged.  We'll post the entered works on social media and post selected works on our website.
This is open to everyone! ABANA membership is not required.
By submitting your work, you are granting permission for us to post your submission on our website and social media. Credit will be given as listed on the form.  If you have any questions, send us an email.
Call for Entries
ABANA Featured Forgings
Call for Entries: Favorite Piece Forged in 2023
Deadline to Submit: October 15, 2023
Submitted images should be in focus, free of clutter, and well composed. Think beyond the hook or knife resting in an open palm or on the anvil! If you took the picture with your phone, look at it on a larger screen first to ensure it is not fuzzy or pixelated. Images that are of poor quality may not be shown. Professionally photographed items are welcome, but please list the photographer's name in the description box so we can give credit.