ABANA's Headquarters
ABANA's Headquarters is in Johnstown, Pennsylvania's historic train station, and is situated in the 'Iron to Arts' cultural corridor near the former Cambria Iron Works and the Stone Bridge. The 1916 Beaux Arts-style train station is emblematic of an era when Johnstown was a leading industrial city producing iron and steel for the nation. The Headquarters is slated to undergo a renovation and will emerge featuring museum exhibitions, archives, demonstrations, and a gallery shop. It is a home for ABANA members, affiliates, and blacksmithing history.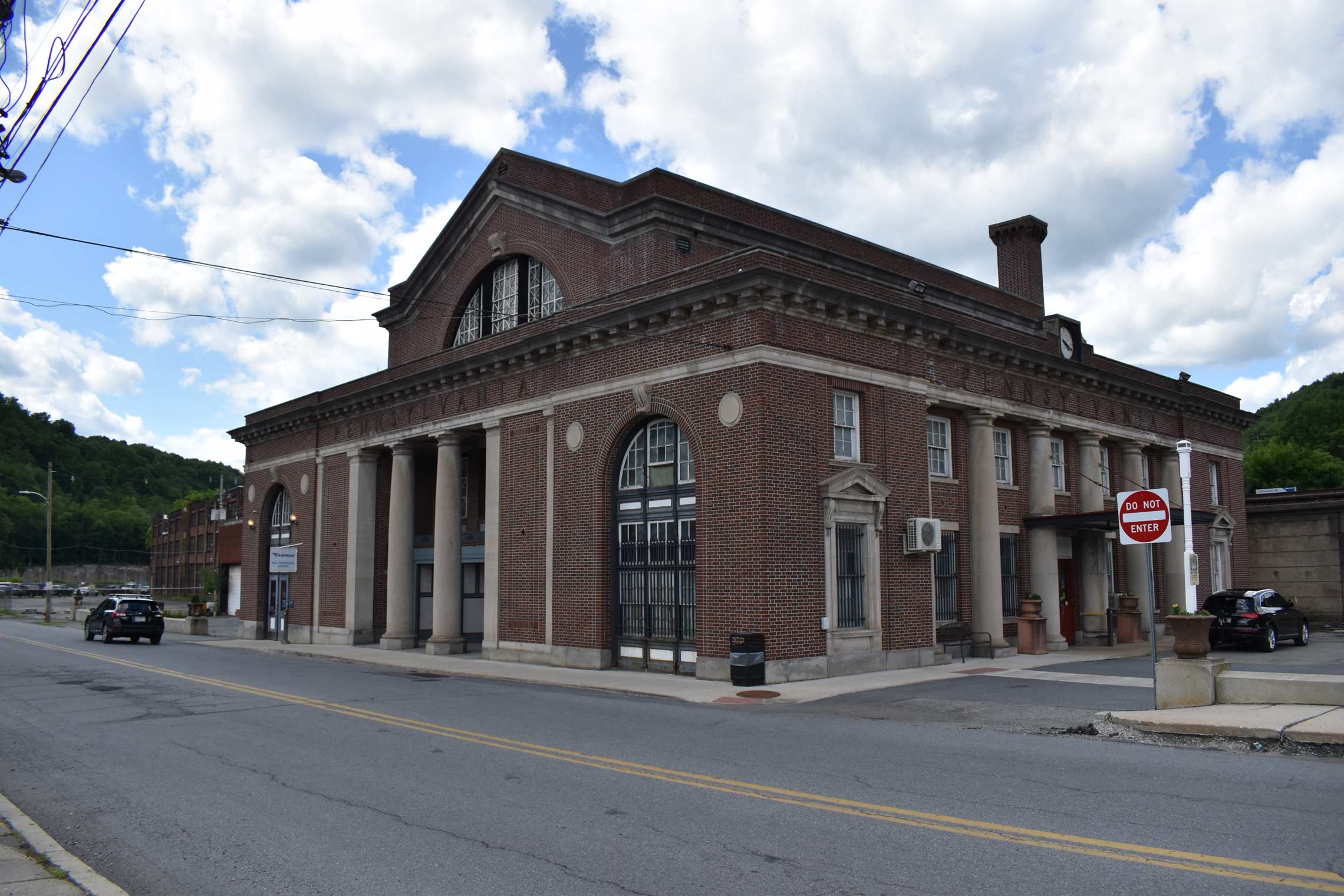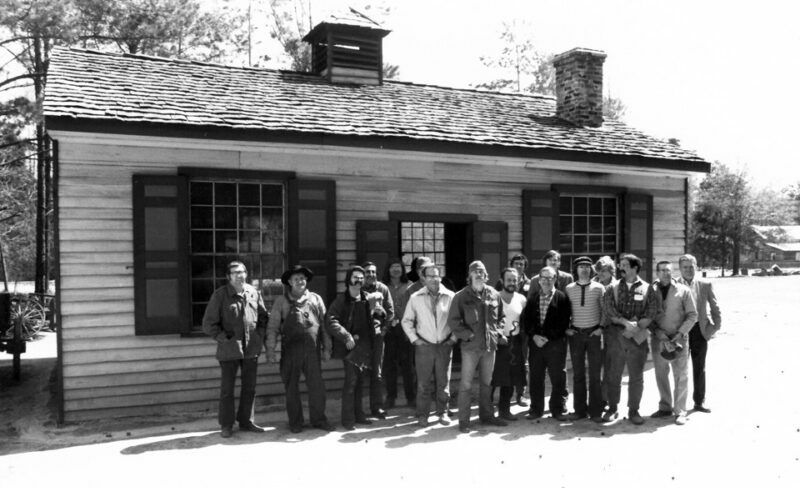 ABANA Founding Members Outside Shop at Westville Village in Lumpkin Georgia: Not all of the founders were on hand when this picture was taken on 17 March 1973, but in the photo from left to right are: Wade Spooner, George Cobb, Terry Nelms, Brent Kington, Jonathan Kehrer, Daryl Meier (behind), Jerry Glaser, Mike Riegel, Peter Renzetti, Ed Trout, Alex Bealer, Warren Turlington, Ivan Bailey, Charles Ray Jr., Dimitri Gerakaris (with notebook in hand containing ABANA founding statement & member names), Emmert Studebaker and Charles Ray. Other founding members also present, but not on hand at that moment for the picture were G. A. Long, John Allgood, J.R. Nelson, Dr. Calvin Smith, Don Hadley, F.B. Daniel, Jimmy Johnson, James Stiso, Harry A. Sereno and E. W. Horn for a total of 27 founding members.
A Blacksmith's Convention
Alex Bealer (author of The Art of Blacksmithing ) and the Westville restoration village in Lumpkin, Georgia hosted a "Blacksmiths' Convention" on March 16 & 17, 1973 at the Westville village. Approximately 47 participants from all over the country, although primarily from the Southeast, attended this event.
Late that first night, a small group sat around remarking how wonderful it was to share the knowledge of blacksmithing. Why reinvent the wheel? Here were eight people. Each gave a tip or technique, and each got seven back. One of those people, Dimitri Gerakaris, returned to his room about 2:30 a.m. and had the bizarre notion of a loose-knit organization for those interested in blacksmithing to encourage an exchange of information via a publication and occasional get-togethers. It was tempting at that hour to forget the grand notion and get some sleep, but the idea of the potential benefit was too great to let go, and so in the pages of his conference notebook, Gerakaris scribbled a proposal for the founding of such an organization just before sleep won out. The next morning, as the demonstrations ended, just before breaking for lunch, Alex called for everyone's attention and Dimitri read the proposal:
The first response came from a Mr. G.A. Long of Americus, Georgia. Well into his 70's, he explained that he had been a "village smith", shoeing mules, tiring wagon wheels, and so on. He was thrilled that there was a new generation of smiths who wanted to share and to carry on, and he reached into his pocket for some money which he held high above his head, adding, "I want to be the first to join." A flood of others followed, handing their money to Gerakaris, who entered their names into his conference notebook. Ivan Bailey nominated Alex Bealer as ABANA's first president to unanimous acclaim, and Alex nominated Gerakaris as Secretary-Treasurer, since he already had the money and records.
Within ten years the members numbered in the thousands and stretched around the globe.
We salute our founding members and the vision they possessed.