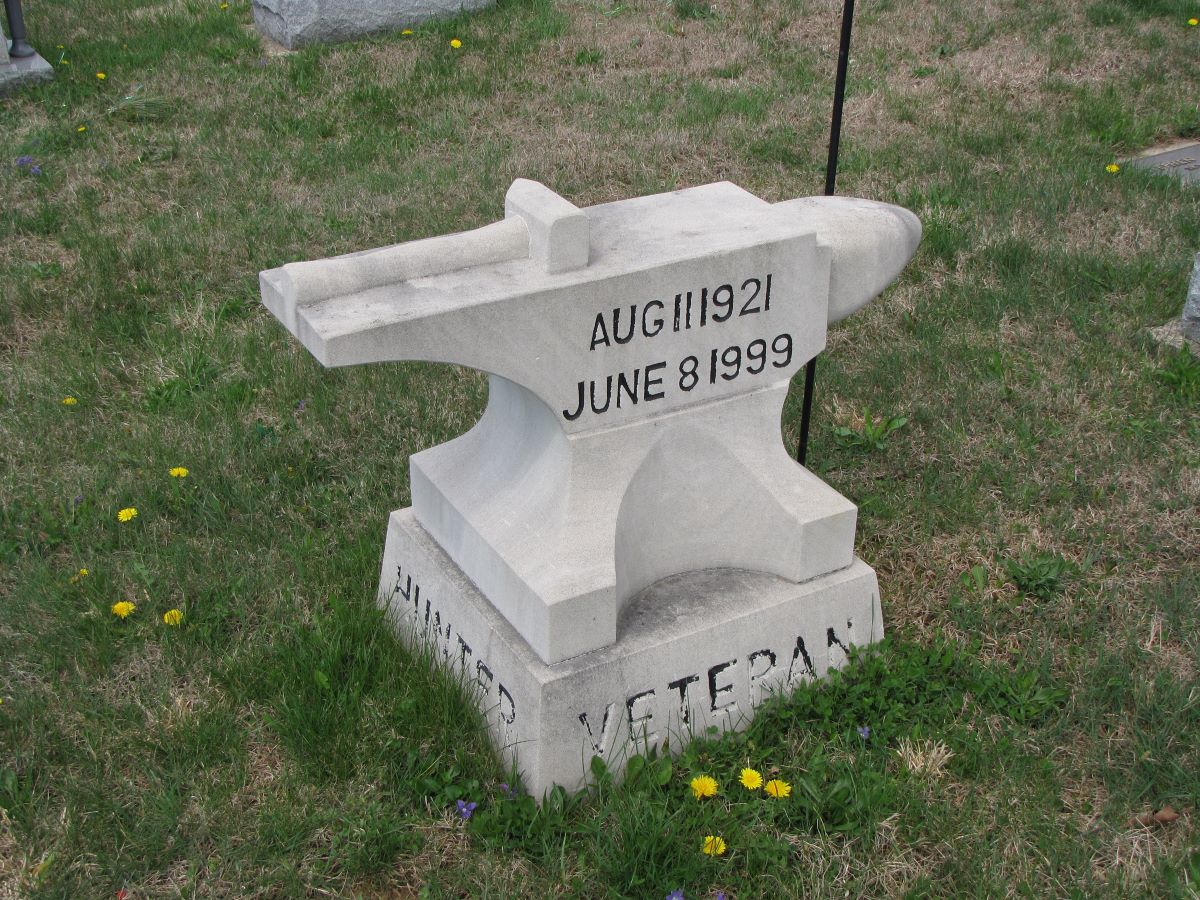 We honor those individuals who came before us – from ABANA's Founders who helped to increase awareness of the field to those individuals who worked steadily in their local communities to inspire and to teach others.
If you would like to submit a remembrance or obituary for a smith not listed, you may do so here.
Ivan Bailey 1945 – September 9, 2013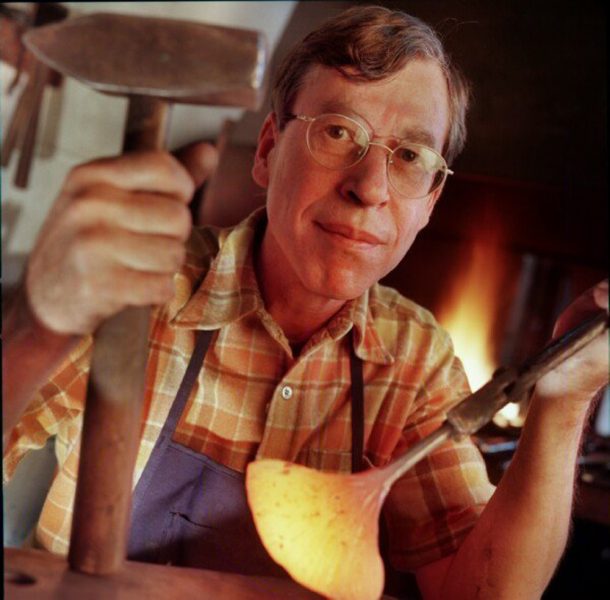 Ivan Bailey, 68, a Georgia artist and teacher widely considered one of America's greatest artistic blacksmiths, died at his farm in Monticello on September 9.
Bailey's commissioned work is represented in hundreds of private and public installations and collections in the United States and abroad, including Savannah's Olympic Torch monument. His many honors and awards include the Governor's Award of the Georgia Council for the Arts and the Georgia Association of the American Institute of Architects Award for Craftsmanship. He was a founding member of the Artist Blacksmith's Association of North America (ABANA).
Born in Oregon, Bailey entered a Christian Brothers' monastery in Napa, California, but left the novitiate to obtain a BA in art at Portland State University. He then studied jewelry making and metalsmithing at Penland School in North Carolina. Encouraged by Robert Ebendorf to enter the grad program at University of Georgia, Bailey received his MFA in 1971. A forge workshop at Southern Illinois University with Alex W. Bealer, author of the seminal The Art of Blacksmithing and Bailey's future father-in-law, altered the course of Bailey's career forever. In 1972 he won a Fulbright fellowship but accepted a larger German cultural exchange grant to study for a year under Professor Fritz Ulrich at the Craft School of Aachen, Germany.
Mills B. Lane, Jr., president of the former Citizens and Southern National Bank (C&S) was an early patron, and with his help, Bailey opened his first forge on Bay Street in Savannah. Bailey relocated to Atlanta in 1981 and was one of the first tenants at the historic King Plow Arts Center on West Marietta Street. He retired to Monticello seven years ago.
Bailey regularly taught at his forge, at conferences, and at the John C. Campbell Folk School in Brasstown, North Carolina. He was notable in his profession for his success in combining talent and superb craftsmanship with good business practices and a lifelong belief in service to others. His quiet generosity and abundant sharing of his time, knowledge, and resources were legendary among his friends and students. Bailey led an exemplary life, as an artist, as a father to his two sons, and as a grandfather. Bailey's sons insist that "he was the best effing father of all time."
Source: American Crafts Council website.
Judy Berger: October 12, 1937 – October 31, 2019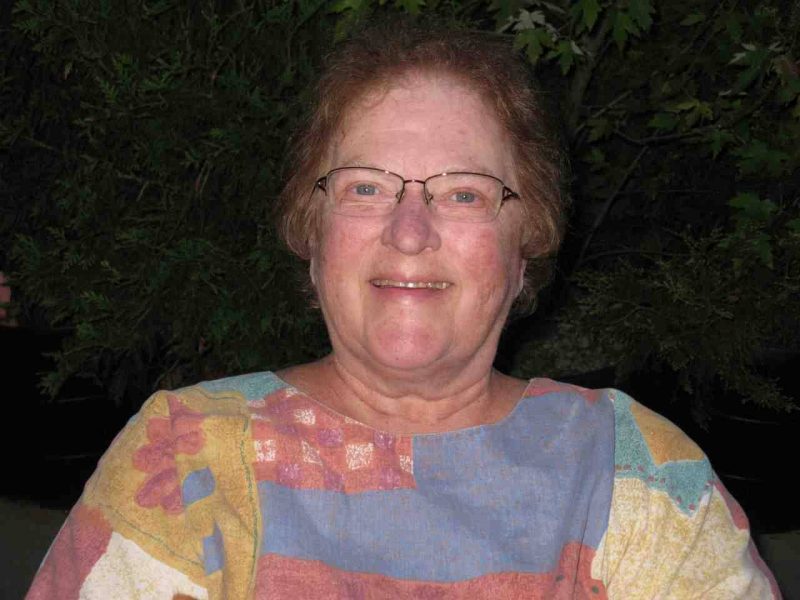 Memorial tribute by George Dixon: Judy Berger became known to the blacksmithing community while traveling to events with her van full of books. "Is Judy going to be there?" was a common question by blacksmiths. She brought something that truly mattered: Knowledge. At the end of the event, she was off to another.
In 1990, Judy planned a trip with her son, David, to John C Campbell Folk School. She took a Shaker box class while David signed up for a blacksmithing class … but he canceled at the last moment. So, when Judy was finished with her scheduled class, she snuck over to see what the blacksmiths were doing … and she liked what she saw. She took the blacksmithing beginner class taught by Clay Spencer that weekend. The next week, with a taste for the craft, great determination, and ability to speak German, Judy was able to talk her way into Francis Whitaker's advanced class. Her enthusiasm piqued; blacksmithing dominated her multitude of other artistic interests. She was tireless in the shop. She often stayed late into the evening and even into the wee hours of the morning to help fellow students. Evident of his respect, Francis signed a copy of his "Blacksmith's Cookbook", "To Judy, My most stubborn student."
Judy was an inspiration to her son and together they built their forge on Blue Moon Farm (the family farm) in central Pennsylvania and became known as "The World's Greatest" mother/son blacksmithing team. Judy's diligence paid off and she grew to be a talented smith. An example of her skill is her reproduction of a grille she had admired in Francis' shop in Carbondale, CO, itself Francis' reproduction of Samuel Yellin's work, a small floral grille. Upon Judy's completion of her grille, Francis admired his student's fine work. As their relationship grew, Judy became a "Good Shephard" for Francis as a flock of one. As he grew older, she made it possible for him to attend and reach classes and assisted him in every way he would let her.
Sometime in the late 1990s, Judy attended a hammer-in where Norm Larson was selling blacksmithing books. Norm knew that Judy spoke German and had contacts among the German blacksmithing community. Of the book "Merallrreiben," by Adolf Steines, he said, "We need this in English," and in typical Judy fashion, she said, "Okay." After Judy and her German husband, Win, were done translating the book, she knew she had to print it and make it available. Translated as "Moving Metal," this first project came out in March of 2001, and thus, Blue Moon Press was born. With the continued help of her family, outside editing, and layout help from friends, Blue Moon Press has published 39 books and counting.
While Judy's shoes will be impossible to fill, her daughter, Tinka, plans to continue publishing and making quality metalworking books available at hammer-ins.
Judy will be remembered for the strength of her character as well as the strength of her handshake. She is survived by her husband, Win, children Dan, Tinka, Rebekka, and David, two grandsons, Marrin and Matias, and a large extended family. She was the strong spirited matriarch of her family, a model for a life well-lived and leaves behind a remarkable legacy. Judy was a force; her presence will be greatly missed, especially wherever blacksmiths
gather. She touched the lives of many people at events all over the country. And now she is gone, too soon, and off to another event.
William "Bill" Clemens: January 18, 1953 – July 31, 2017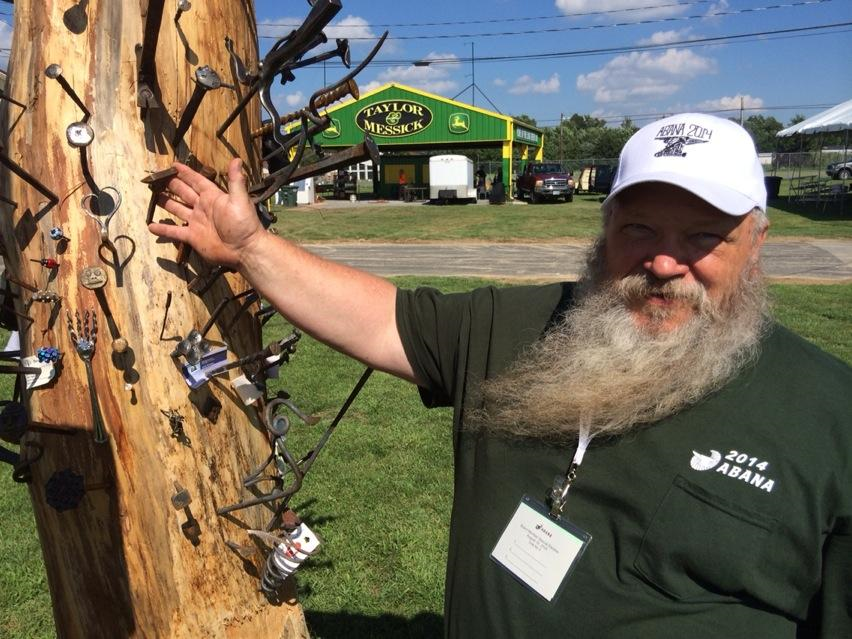 William A. Clemens, 64, passed away on July 31, 2017,  at his home in New Columbia, Pennsylvania.
William was a 1970 graduate of Milton High School, a 1974 graduate of Grove City College and earned a masters degree in 1979 from the Air Force Institute of Technology.  He was a retired Air Force Lieutenant Colonel retiring on January 1, 2000, after serving 25 years, 1 month and 3 days, but who's counting.  Bill was an active member of Trinity United Methodist Church where he always helped with the Easter candy and the New Columbia Civic Association where he helped with the Apple Butter Festival.  He was a member Union County Historical Society.  He loved blacksmithing and was a member of the Artist-Blacksmith's Association of North America and the Blacksmith Guild of Central Maryland.  Bill hiked half of the Appalachian Trail in 2000 and had the trail name "Rock Pounder".
Ira Michael DeKoven: March 8, 1947 – November 15, 2016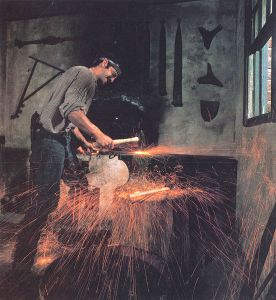 Ira Michael DeKoven lived in many worlds. Born in Chicago in 1947, seven minutes before his twin sister Mona, he grew up in Highland Park, Ill. As a teenager, he took up guitar and gravitated back to the city, vibrant metropolitan center in the 1960s of jazz, folk, blues, and daring new forms of art and theatre.
Soon after graduating from Antioch College, where he had studied art engineering, Ira became fascinated by the hard materials of the earth and the power of fire and the human hand to shape them. He learned welding at the Hobart Welding School in Ohio and blacksmithing in Santa Fe, New Mexico with master craftsman Frank Turley. Of all his mentors, however, the person who most personified the kind of blacksmith Ira aspired to become was Phillip Simmons, a renowned African-American blacksmith who helped give Ira his start in Charleston. Simmons would be inducted into the South Carolina Hall of Fame and given the South Carolina Governor's Lifetime Achievement Award.
Ira lived in Yonges Island, S. C., before moving with his wife Jane and their infant son Jesse to Walkertown, North Carolina. On a spacious, tree-filled plot of land, they made a home in a small cabin and Ira set up the forge he would use for the next thirty years. Ira and Jane divorced in 1986 and Jane and Jesse moved to California. Ira continued to live in that cabin until his death from ALS on November 15, 2016.
Ira remained a student all his life, even as he in turn passed on his knowledge and techniques to younger apprentices. He earned an MFA from Cranbrook Academy of Art in Michigan in 1996. Over the years he became a cherished member of the local crafts community, appeared as the "village blacksmith" in Middleton Place Gardens in Charleston, S.C., and in numerous craft shows and reconstructed 19th century towns. He has been featured prominently for decades in the shops and fairs of the Piedmont Craftsmen. Ira was also a regular performer at open mics and ensembles throughout the Winston-Salem area. His guitar and harmonica created renditions of many of the folk and blues tunes he had heard in Chicago and others he had perfected along the way. Mississippi John Hurt would provide the kind of musical inspiration for him that Phillip Simmons provided in iron. Ira serenaded his son, his friends, and his many nephews and nieces—and then grand-nieces and grand-nephews– as they moved from infancy through young adulthood.
A newspaper article about Ira in 1982 began: "When Ira DeKoven works, Ira DeKoven sweats." The sweat and muscles produced works of iron that grace public and private spaces throughout the Winston-Salem area and beyond: gates, balconies, screens, railings, sculptures, fountains, tables, fire tools rendered in iron, bronze, copper, aluminum and enamel are regular features of the local landscape. Ira's designs range from classical and intricate to whimsical and idiosyncratic. (Although he was an old-style blacksmith, the only horseshoes in his inventory are actually belt-buckles.) Typically, he would ask a client what his/her 'talisman' was, some element of nature or art that would symbolize their inner soul, and would try to incorporate that into his designs. He perfected the finishes on his metal sculptures with both scientific and artistic sophistication. Donkey-headed hooks adorn many walls; lizards, animated 'happy franks' and dolphins seem about to leap out of fire-screens; iron-forged vines with enameled flowers seem as fragile and delicate as they are hard and indestructible; vulnerable iron birds are perched just inches away from their water bowl on cocktail tables; heart-shaped trivets carry such expression that it appears that even iron can reflect a broken heart. Ira received the George Black Award from the Community Appearance Commission of Winston-Salem and Forsyth County in 1992 for his "career perfecting a craft which has contributed to the betterment of community appearance."
The disease that was to take Ira's life may already have manifested itself during his last four years, when he experienced weakness in his limbs and left the forge to set up a jewelry-making workshop in his basement. His work in enamel, copper, brass and finally silver produced some unique items of jewelry that are also featured in the Piedmont Craftsmen store and adorn the necks, hands and ears of family, friends and strangers. Ira is survived by his son Jesse, his sisters Mona and Sidra, his faithful dogs Bozo and Lightnin' Bug, and his adoring cousins, nieces, nephews, grand-nieces and grand-nephews on two continents–and by his many friends, neighbors, fellow-forgers of steel, of silver, and of music, and grateful clients across the globe. And also by the amazing caregivers, those "sisters of mercy" who made his last months not only bearable but as comfortable as possible, who offered companionship and love along with their practical and nursing skills.
-Submitted by Jane Flint
Donald G. Eakin, MD: May 6, 1951 – October 26, 2020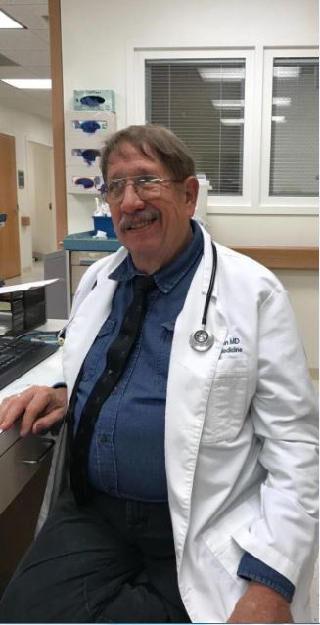 It is with great sadness that the family of Doctor Donald Glenn Eakin announces his passing into the heart of the Divine, on Monday, October 26, 2020, at the age of 69 years. Dr. Don will be lovingly remembered by his children, Sarah and Anisa and his girlfriend, Hollis.
Dr, Don was born in San Antonio, Texas on May 6, 1951. He graduated from the University of Texas Medical School in 1977. Dr. Don moved to Marshall, Texas in 1980. When he wasn't working at the Emergency room, he enjoyed blacksmithing and spending time in his gardens. He was very musical and loved to entertain others with his vast collection of unusual instruments. He was a true Renaissance man.
William "Bill" Gichner: December 8, 2004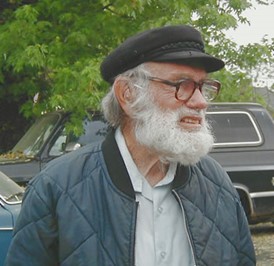 Bill Gichner died at the age of 91 at his home in Bethany Beach, Delaware. He owned operated Iron Age Antiques in Ocean View, DE for over 30 years. Bill was born in Washington, DC. He graduated from McKinley High School and attended American University and several trade schools specializing in metal arts and fabrication. From the time he was a young man, he worked at the family business, the Fred S. Gichner Iron Works of Washington, DC and later of Beltsville, MD. During World War II, he served with the U.S. Marines. After his retirement from the family ironworks, he played an active part in the beginning of the Artist-Blacksmith's Association of North America (ABANA).
This is the eulogy given by Nol Putnam during Bill's service: And so we have gathered, not to bury Bill but to praise him, to honor him, and to acknowledge the deep debt we owe him.
What a span he has seen: from airplanes made of canvas and baling wire to land rovers on Mars; from the heyday of smithing in the 1920's studying with the likes of Paul Kiss at his father's shop to smithing's nadir after World War II; to now, where if not ascendant the art is at least well known. And this is in no small part due to the efforts of Bill.
So I would say first that Bill was a traveling man. With the exception of loading the van, a chore that Bill doled out happily to whoever was unhappily handy, usually Big Bob, Bill was ready for a trip in about ten minutes. And those poor old vans – what they were made to carry. It was not that they were stuffed to the gunwales, rather that all the stuff was so awfully heavy and often awkward. Forget anything except the front two seats. As Mack can attest, he made do with a campstool on the bad trips and a lawn chair on the good ones – no seat belts there. The trio of Bill, Peter and Mack logged some 80,000 miles around the country looking for shops, trading tools and books, and trying to keep the van on the road. Was it in Colorado that one of the vans finally gave up the ghost? Before that trio was the duo of Bill and Phil Blundell. When Phil got back to the Farm he'd come by the shop and regale me stories of the road. Like stopping someplace in Kansas on the search; the outskirts of a small town "Stop the van." Bill rolls down his window, sniffs the air – "Take a right up there, there's a shop around here somewhere." And ten minutes later they'd roll up to some dilapidated building that was indeed a shop. And the trading began.
Bill was a trading man. He loved to sell you something. He liked it better if you had something to sell him. But he liked it best if you could trade, haggle, argue, suggest, plead and finally agree.
Beneath the trading, however, was genius. He knew the value of tools; he knew the worth of the right tool for the right job. If Bill felt that you needed that specific tool, neither heaven nor hell would stop him from getting it into your hands. "But, Bill, it's too expensive." "Not if it's the right tool," he'd say. "But I can't pay for it now." "That's all right, take it and use it and pay me when you can." He did that hundreds, perhaps thousands of times.
Swenson and I were figuring the other day that Bill probably made about two dollars a sale over the years. What people did not know about were the tools he gave away to set up some worthy shop – in Africa with Manfred Bredohl, in Guatemala with Jack Andrews, in the middle of the Navajo Nation, as a memorial to Debbie, for the farm shop that Bob Morris set up to teach new smiths.
And his books, his beautiful books – many now given to the new Metals Museum library. One or two found their way to my library. I choked at the price, but I didn't argue, and in truth they have been worth every penny. Many were works of art in their own right, created in the days when publishing was an art form, gilt letters on the bindings, print that made an impression on lusciously thick, deckle edged paper. Bill loved them for themselves and that they were also a tool.
He would lend them, he would share them. Not six weeks ago, he got Michael to make some Xerox copies of a picture in a book he had just received and then sent to me simply because I admired it. A generous man.
Bill was an earthy man and never profane. In thirty years of friendship I cannot remember hearing him swear.
Above all, Bill was a friend. He was a friend to hundreds of people; but Bill was my friend. We met thirty years ago at a craft fair. When he came by my booth for the fourth time, I said something brilliant, such as "You must like iron." In a few years the relationship had blossomed and Bill would call me every few weeks to see what and how I was doing. His phone bills must have been horrendous for he called all over the country and often to Great Britain. But it was always personal. "Can I help you with anything?" "Do you need anything?" "Are you charging enough?" And, "When can you come down to the beach? I need about ten minutes warning for the Princess Suite?"
He taught me tricks; he told me truisms; and once in a while he'd leave me holding the bag. At a small craft fair I was taking a break from demonstrating at the anvil. Bill was hammering away, a young girl watching intently. "So what do you think I'm making," he asks. She replies, "A giraffe?" "Exactly right." says Bill. He hammers away for a minute or two, then turns to me, "Nol, would you finish up this giraffe," and sotto voce "I've gotta' go pee."
I thought of him as my Uncle Bill. That older, loving relation who always had a good word, usually an insightful word, and who you knew, when the going got hard, you could turn to for advice and help. Uncle Bill's support and wisdom has in no small part made me the smith I am.
And to Michael, Joann and Bob, and then all the grandchildren, to Joe and his family, while I am not sure you had any choice in the matter, thank you for sharing your Dad, your Grandfather, your brother.
Go well into the night, Uncle Bill, my "gentle, parfait knight."
Leif G. Gonnsen: 1945 – November 25, 2019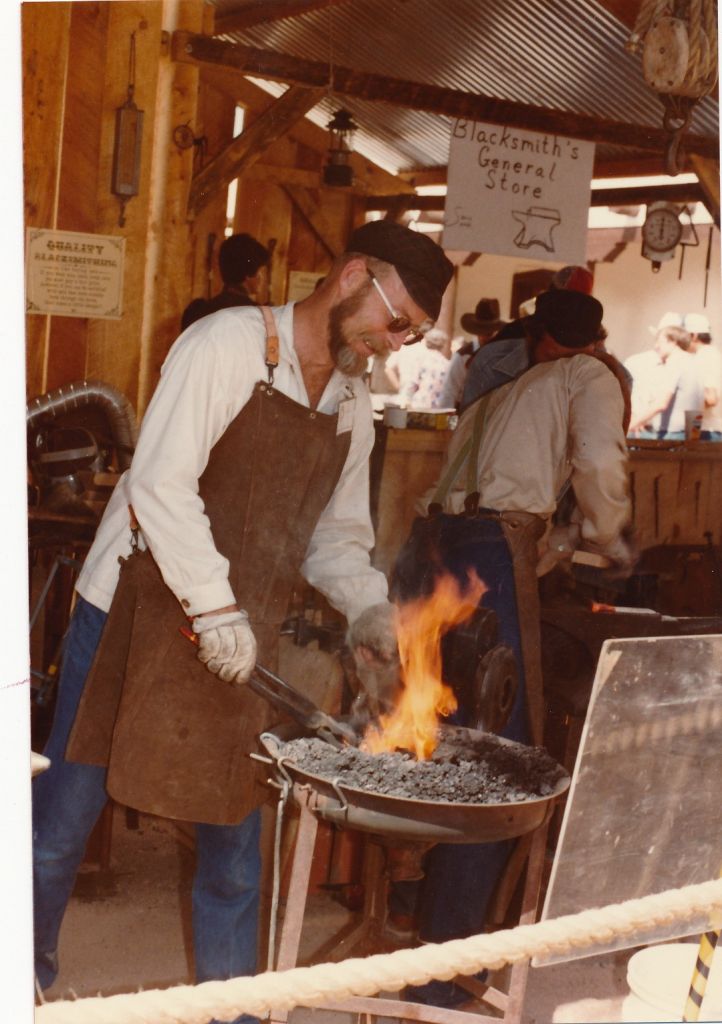 Leif Gotthart Gonnsen was born in 1945. He graduated from the University of New Mexico with a Bachelor of Science in Industrial Arts Education in 1969. He was active in his community giving blacksmithing demonstrations at local events such as the Albuquerque Swedish Festival and the State Fair (as shown pictured here).
Leif passed along advice and encouragement to many a budding blacksmith throughout the years. As a long time member of the New Mexico Artist Blacksmith Association, upon Leif's passing they ran the estate tool sale ensuring that his legacy was passed on to as many smiths as possible.
Leif Gonnsen will be missed by those who knew him well.
Thomas G. Hansen: December 8, 1945 – December 2, 2019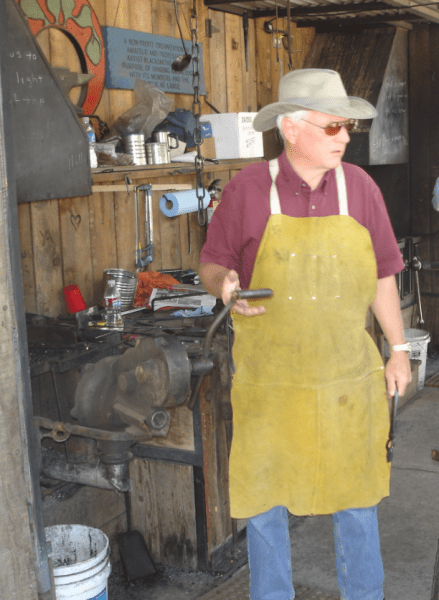 Thomas G. Hansen, age 73, of Chardon, Ohio passed away peacefully on December 2, 2019. He is survived by his wife Cathy of 49 years, daughters Laura (Sean) McGinnis and Carrie (Bryan) Chesto, grandchildren Ryan, Megan and Laina, his brother Don (Jeanette) Hansen and many nieces and nephews.
Born in Chicago, Tom graduated from Southern Illinois University with a degree in Design & Industrial Engineering. He worked as a sales rep in the pump & valve industry before opening his own business, Indian Creek Iron. There he designed and manufactured iron railings, fences, gates and unique mailboxes for 17 years. Tom raised his family in Dorsey, Illinois and then retired to beautiful Placitas, New Mexico. There he and Cathy built their Southwestern-style home on a mesa as the Blue Horse Bed & Breakfast. For 14 years Tom enjoyed meeting people from all over and providing them with information, good food, stories and hospitality.
Tom enjoyed building and driving cars from his first dune buggy to his Factory Five Daytona Coupe. He was also a blacksmith and designed and forged many functional and decorative pieces. What he especially found fulfilling were his 40+ years as a volunteer firefighter both in Dorsey and Placitas with all the camaraderie, training and the opportunity to help others in the community. We will always remember his sense of humor, his ability to build and fix anything, his love for his many dogs and his love for his family.
Richard A. Herman: February 20, 1954 – April 8, 2020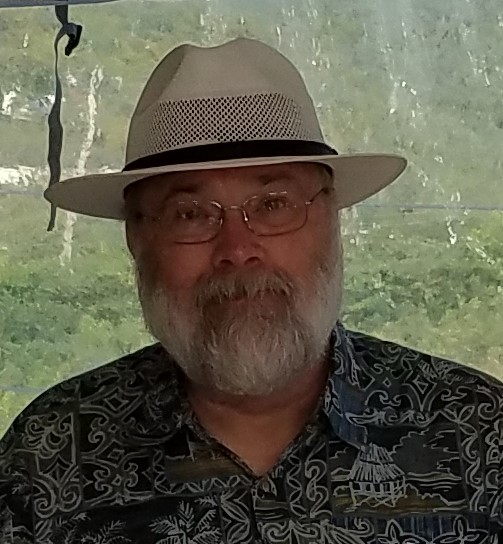 Richard Allen Herman was a gentle giant, a beloved father, a devoted husband, and a caring friend. Rich was a person with humor, wit, and laughter that will never be forgotten.
Rich Herman, 66, died on Wednesday April 8, 2020 from complications related to COVID-19. Rich was born February 20, 1954 in Plentywood, Montana, where he grew up on his family farm outside of town, and was the son of the late Harry and Elizabeth Herman. After graduating high school, Rich attended Montana State University where he studied Computer Science, a new program at the time. More importantly, at MSU Rich met his loving wife, Cathy, and they were married December 20, 1981.
After graduating, Rich moved to Iowa where he worked for Rockwell International on telecommunication systems. Rich then moved to Minnesota to work for Sperry and eventual transitioned to Lockheed Martin where he worked on the F35 program. In Minnesota, Rich and Cathy had and raised their children Bryan and Anna. Rich retired from Lockheed Martin in 2016. Rich took a retirement job working for Product Digital Associations to keep himself out of trouble until Cathy could join him in retirement. Rich had the best job- smashing 500lb hammers into monitors, dropping servers and seeing if they still ran. The best part was that if it broke, he did not have to fix it.
There was never a dull moment with Rich- from traveling across the country in his van, to serving as president of the Guild of Metalsmiths for five years, and sitting under the stars next to a campfire in Seeley Lake, MT. Even in the quiet moments at home with his wife and children, Rich infused each day with his love and humor. Rich was a loving father who took an active role with his children interests, serving as a leader of Boy Scout Troop 230. Rich accompanied scouts to Philmont Scout Ranch in New Mexico, Sea Base in Florida, and the Northern Tier's Boundary Waters in Minnesota.
Rich served as the president of Guild of Metalsmiths for over 5 years. He loved teaching the art of blacksmithing to youth. He taught the Metalworking merit badge at National Boy Scout Jamboree. He served on the Education Committee after his terms as President.
Rich is now in eternal rest. Please hold him close in your mind and spirit. Rich cared deeply about those around him. Please care deeply about those around you. Please use this time to tell those you love how important they are to you. We love you Rich, and will forever miss you. The Guild of Metalsmiths has set up a fund to teach youth the art of blacksmithing in honor of Rich.
Gerald "Jerry" Hoffmann: November 27, 1947 – June 28, 2023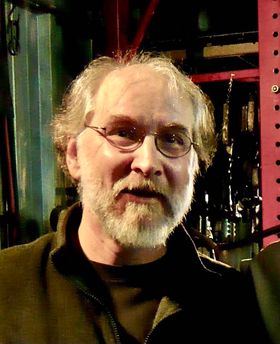 Gerald (Jerry) W. Hoffmann, age 75, of New Haven, MO passed away from complications of advanced melanoma on June 28, 2023. Jerry was the son of the late James M. Hoffmann and Grace D. (Scott), born November 27, 1947 in Hale Center, TX. He grew up in Kirkwood, MO, graduated from Kirkwood High School in 1965 and met his first wife, Karen Robbins, of St Louis, MO whom he married in 1969. Jerry showed an early interest in art and design which led him to the University of Kansas School of the Arts where he graduated in 1970.
Jerry's career path included jobs that formed the basis for his future accomplishments. He became a skilled designer in a variety of materials, most especially in iron and wood. After working as a graphic artist, he became a farrier where he learned the art of forming metal for shoeing. Combining these skills, Jerry launched into his largest body of work in the early 80's as a craftsman and educator of award-winning ornamental and architectural blacksmithing. From August 1990 to April 2010, he created and published the Blacksmiths Journal, a monthly publication of instructional and design material for blacksmiths (blacksmithsjournal.com) which continues to be available in collections, books and projects.
In 2007 Jerry began his passionate pursuit as an accomplished, self-taught and sought-after master craftsman of high quality ukuleles under the name Boat Paddle Ukulele Company, later changing the name to Hoffmann Lutherie to include the building of other stringed instruments. Many of his fine instruments were sold from Hawaii Music Supply in Haleiwa, HI. Jerry's work was featured in all forms of media. These included a special feature in The Ukulele Review (theukulelereview.com/2017/05/15/Hoffmann-ukulele/) and as part of the "Arts America" segment about New Haven, MO airing on PBS Channel 9 St. Louis, in 2014. His business was sold in 2019.
In 1995, Jerry married Janelle Gilbert from Indiana, settling in Washington, MO. In 2000, he designed and built his first house and then a second in New Haven, MO, where he and Janelle resided together until his passing.
Jerry modeled an unparalleled commitment and passion to his work and personal interests. Many were in awe of his creativity and ingenuity in all things "built by Jerry." During his lifetime he designed unique tools and designs in the art of blacksmithing, and developed innovative features for his ukuleles. Although he lost most of his hearing in later years, he found ways to communicate and show love in often whimsical and endearing ways. He will be missed beyond measure, but his life's work and legacy will live on.
Jerry is survived by his wife, Janelle Gilbert Hoffmann of New Haven, MO; his two children Dustin Hoffmann of Columbia, MO and Molly Hill (Victor Hill) of Fenton, MO; his brother James M. Hoffmann Jr. (Liesbeth Berger) of Kirkwood, MO; and his sister Jean Still (Steve Still) of Marceline, MO.
Remembrances can be left on the tribute wall, and memorial contributions to plant a tree in Jerry's name may be made through the posting at https://www.miller.wolfefuneralhomes.net/listings website.
Daniel B. Jordan: 1925 – June 27, 2020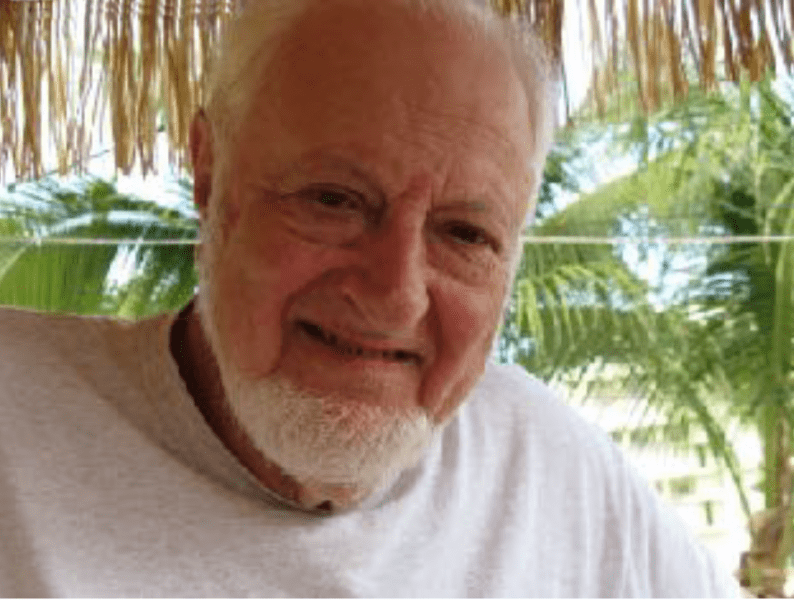 Daniel B. Jordan died on June 27, 2020 at Clifton Woods care facility in Silver Spring, Maryland. He was 95 (b. 1925) and suffering from vascular dementia.
Born in New York City to Rose Levine Jordan and Isidore J Jordan. His father was an antiques and fur dealer and his mother was a teacher in the New York City schools. He received his undergraduate degree at NYU and his law degree at NYU law school. He was a member of the New York state bar, the DC bar and the Supreme Court.
He served stateside in the United States Army during WWII and his experiences with racism on the various military bases led him to a lifelong commitment to civil rights. After his military service he became a union organizer for the International Ladies Garment Workers Union and was a member of the union's first class for organizers.
He then became a union attorney and as general counsel for the Textile Workers Union of America he won a landmark unfair labor practice case against the JP Stevens textile company. In 1963, Dan argued to redress union busting in Southern States. Dan was involved in six months of hearings that drew 384 witnesses and produced a hearing record of 12,000 pages. The NLRB decision in favor of the employees was upheld after his further arguments in 1967 for the US Circuit Court. It restored jobs to those who were unfairly fired or denied pay and forced the company to post notices regarding reimbursed earnings plus interest. The decisions affected the collective bargaining rights of more than half a million American textile workers.
He was also general counsel of the American Postal Workers Union and an administrative law judge for the District of Columbia Rental Housing Commission.
A jazz fan since his high school days he listened faithfully to Rob Bamberger and his Hot Jazz Saturday Night program on WAMU. He was active in the community in the District of Columbia serving on the Board of Mary's Center. He was also an avid craftsman working in wood and iron as a member of the
Washington Woodworkers Guild and ABANA, the Artist-Blacksmith's Association of North America. A scholarship in his name for minority students has been founded at the Penland School of Craft.
L. Brent Kington: July 26, 1934 – February 7, 2013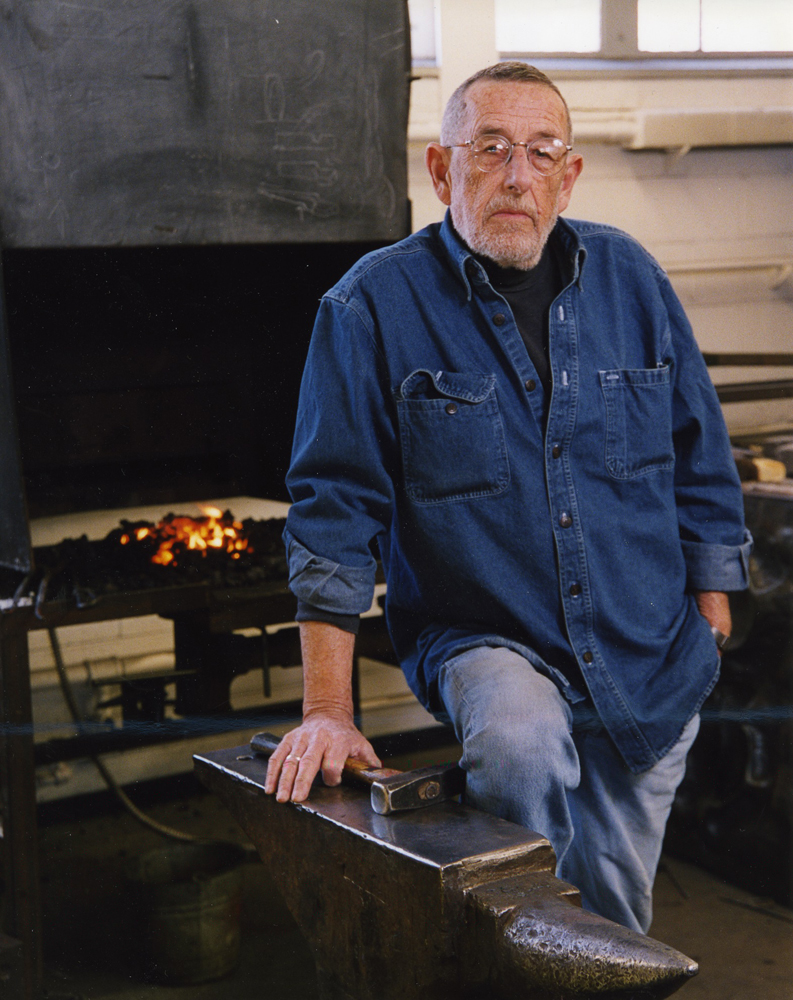 L. Brent Kington, 78, of Makanda, Illinois, died on February 7, 2013. Kington was born July 26, 1934 in Topeka, Kansas, to Louis and Isabelle Kington. He is survived by his loving wife, Diana, whom he married on June 5, 1959. Also surviving are his two children, son, Tod Kington, and daughter, Brooke Sherritt.
Brent Kington was a beloved husband, father, artist, educator, and mentor. Kington taught metalsmithing at Southern Illinois University, Carbondale, School of Art and Design from 1961-1997, where he served with distinction as Chairperson from 1987 until his retirement. He leaves a remarkable legacy of former students, a large number of whom are now considered the nation's most celebrated and renowned contemporary metalsmiths and blacksmiths. In 2003, the SIUC "Smithy" was enlarged, renovated, and formally named "The L. Brent Kington Smithy" in his honor.
Kington's career as an influential artist includes 370 exhibitions and at least 22 solo exhibitions. He was a visiting lecturer 83 times, spoke at 26 conferences, and was an exhibition juror on more than 40 occasions. Kington's extensive exhibition record includes venues across America and abroad. A retrospective exhibition entitled "L. Brent Kington, Mythic Metalsmith" was held in 2007 at the Southern Illinois Art Gallery in Whittington, Illinois. The exhibition traveled to the Illinois State Museum, Chicago Art Gallery, the Southern Illinois University Museum in Carbondale, the National Ornamental Museum in Memphis, Tennessee, the Illinois State Museum in Lockport, and ended its tour in 2011 at the Illinois State Museum in Springfield. This retrospective featured more than 45 years of work, bringing together pieces from private and permanent collections for the first time.
In 2011, Kington was awarded the Lifetime Achievement Award by the Society of North American Goldsmiths, recognizing him for more than 40 years of significant contributions to the field as an educator, as well as his lifelong commitment to professional organizations and the art of blacksmithing. He was honored with the Outstanding Artist Educator Award in 2009 by the Penland School of Crafts and the Lifetime Member Award in 2006 by the Artist-Blacksmiths Association of North America. In 2000, L. Brent Kington was chosen as 'one of the most prominent 100 artists and key figures in American craft' for the Nanette L. Laitman Documentation Project, administered by the Archives of American Art at the Smithsonian Institution. A major contributor to the American Studio Crafts Movement, L. Brent Kington is one of only forty five people in the United States to date to receive the American Craft Council's "Gold Medal," the highest award bestowed to individual artists. Throughout most of his career, Kington has been honored with numerous prestigious awards. Perhaps the most important award of Kington's career and lifetime came in 2006 through an anonymous donor who established a permanent "L. Brent Kington Chair" at the School of Art and Design at SIUC with a one-million dollar endowment. Other honors include: The American Craft Council Trustee Emeriti in 1994; Artist-Blacksmith's Association of North America's Bealer Award for Distinguished Service in 1983; the National Endowment for the Arts' Craftsmen Fellowship in 1982; the American Craft Council's Academy of Fellows in 1978, and the National Endowment for the Crafts' Craftsmen Fellowship in 1975. Kington's work is included in many permanent collections, including the Philadelphia Museum of Art, National Museum of American Art, Smithsonian Institution, The National Ornamental Museum, Society of Contemporary Crafts, Friendship Hall in Nakjo, Japan, and The Mint Museum, among others.
Photo: American Craft Council
Joseph William Koches: November 4, 1937 – September 15, 2019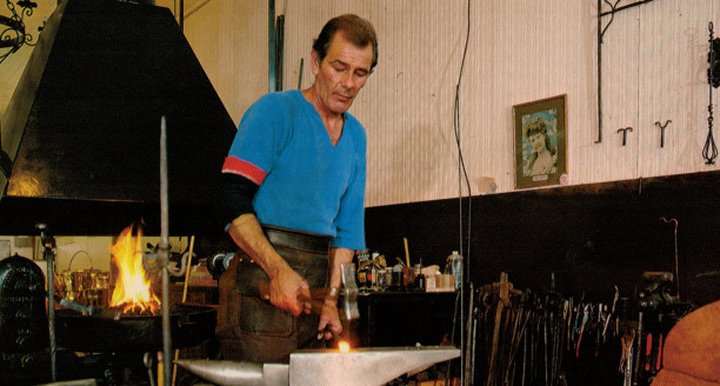 Memorial tribute from Michael Bondi: My brother Steve and I came to the San Francisco Bay area to start our blacksmithing shop in 1978. We joined a small group of people with very little experience in forging who had decided to try to make their living in this craft. It was part of a small movement across this country (perhaps 1000 to 1500 people across the whole country) who, like us, were jumping into unknown waters.
We were lucky to pick the Bay area and Northern California, where we found a small community of like-minded people who got together to start a group: the California Blacksmith Association.
We had a guiding light in Carl Jennings and also Robert Owings, Toby Hickman, Dan Dole, EA Chase, Joe Anderson, Jay Kidwell, Fritz Hagist, Milo Johnson, Genaro Calibresi, Beau Hickory and others, including Joe Koches. We became a close group of friends and shared any new information we found.
Most of us were younger smiths looking for a career. Joe was different; he already had a career. He was born in Taylorville, Illinois, in 1937 and was raised in southern California. He became a nurse and moved to the Bay area in the 60s and became one of the first physician assistants in the country. He also helped to develop the first true hospital ER rooms with trauma centers, developing and training the first EMTs for the ambulance system. He and his family moved to Humboldt County and continued his nursing career. He helped to open the first true 24-hour ER room in a hospital in Humboldt County and again developed and trained the first EMT program in the area.
In 1979, he retired from nursing and opened The Blacksmith Shop in Ferndale, CA. When he opened, it was a forging shop where he was making and show­ing his own work. Ferndale is a beautiful small town, but it did not have a booming economy in 1979 (nor does it today). Joe began what became his life's work: exposing people to forged ironwork.
He loved smithing and was thrilled at die variety of work he saw being made. So, he began to turn his shop into a gallery that showed work from people such as Toby, Bruce Norcluidge, Doug Carmichael, and Joe Anderson. He went with them to the Renaissance Faire (Black Point, in Marin County, CA) and learned how tough it was for the young smiths to make a living. He then traveled co the American Craft Faire in Baltimore, MD, to find new and interesting work.
It was then he developed his unique policy. Unlike most stores or galleries who worked on commission, Joe bought the artist's products outright. Over the years, his policy helped many of his artists during rough times. They knew that when they were in a tough period, they could call Joe and if he could, he would buy some of their works. As his gallery grew, he began a new policy of commissioning young artists to create original pieces for him, becoming a modern day patron of the craft. This again showed how he was a motivating force in our community to help young artists have a chance to create their own work and get paid for it. During this time, Joe was building one of the finest collections of contemporary ironwork by artists from around the US and the world.
All the while, Joe was a huge active force in the California Blacksmith Association and ABANA. He worked on the conference committee for both the 1980 and 1992 ABANA Conferences. He always pushed to bring in the best craftsmen to our conferences, to inspire our members and educate them about the creative work being made.
For decades, Joe was a great friend to me and to many others. He was always glad to see us and had that great smile of his. Joe was the living example of what has made our California Blacksmithing community so great to be a part of and why I stayed involved. He loved the work, the process, the creativity, and the characters who were drawn to it. I will miss him, but I will strive to make him proud of me and will continue to participate.
Lou Mueller: October 1, 1927 – May 12, 2020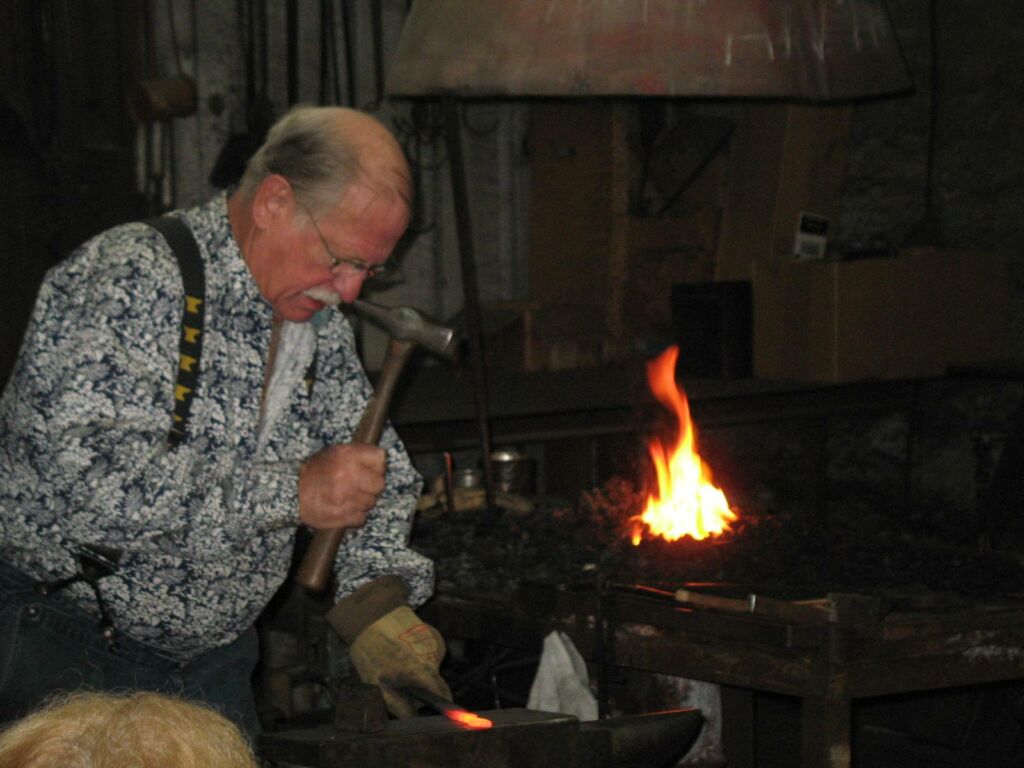 Louis Edward "Lou" Mueller, age 92, fortified with the sacraments of the Holy Mother Church, died peacefully at home with his family on Tuesday, May 12, 2020.
He was born in St. Charles, Missouri on October 1, 1927. He left school at 15 and started working in machine shops. He enlisted in the U.S. Army at age 17. Lou met the love of his life, Pat, while they were both working at the National Guard 138th Infantry Armory in downtown St. Louis. In 1946, Lou was deployed, injured, and honorably discharged. They were married on September 30, 1950.
An enlightened inventor, brilliant thinker, and resilient entrepreneur, Lou was founder and President of Mueller Industries. He started what was originally L. E. Mueller Tool Co. in his basement working in the evenings with just a mill and grinder – machines financed by the sale of his first sports car. The same sports car fondly remembered for the leaky roof after his first date with Pat, when she expressed her disdain for convertibles by pushing her hat pin through the roof. It was Pat's spirited independence that Lou adored.
With love, hard work, a generous spirit, and so much joy, Pat and Lou raised a family and built the business that continues with his sons, daughters, grandsons, and trusted employees. The patriarch of our family, he will be remembered always for what he provided. He was a dynamic creator – on the one hand a skilled tool and die maker with a focus on precision and on the other a creative artist blacksmith forming roses out of steel. He was the inventor for three patents on file with the US Patent and Trademark Office and one currently pending. He was a mentor to countless individuals giving his time, experience, and creativity wherever he could help.
He was a Scout Master, President of the St. Louis Strassenfest, and former President of the Artist-Blacksmith's Association of North America.
The St. Louis Magazine published an article on Lou in 2018: https://www.stlmag.com/news/forging-ahead/
Jud R. Nelson: June 23, 1911 – June 6, 2011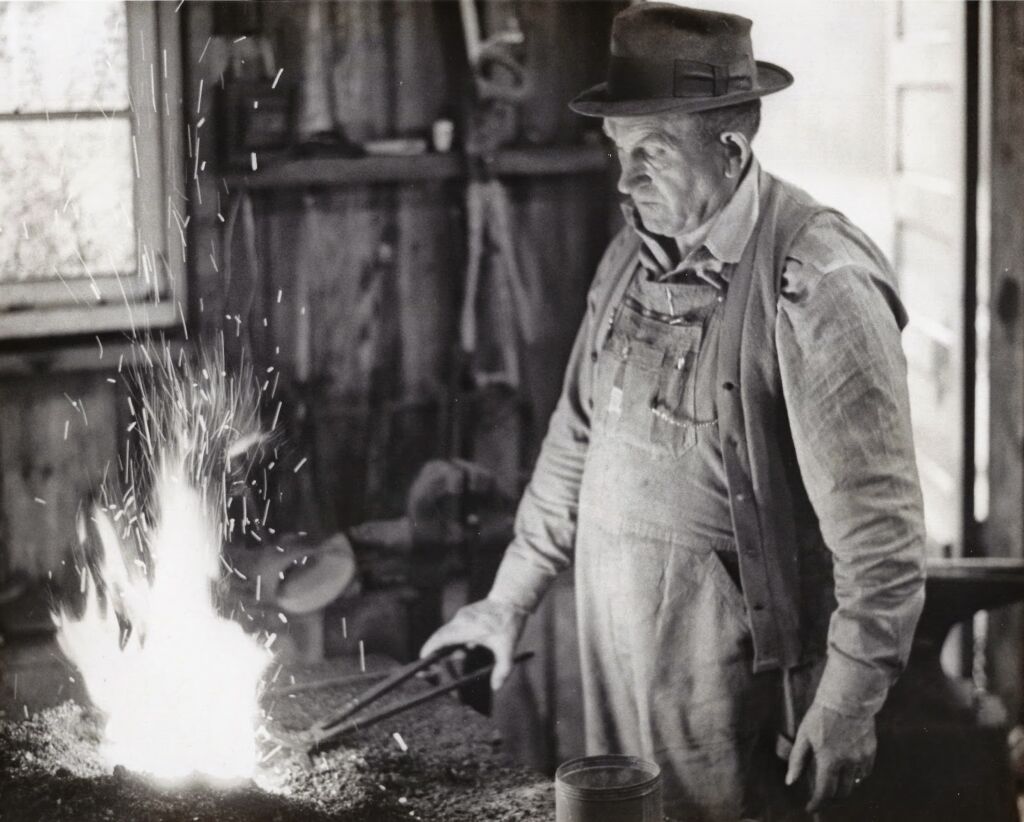 Jud, as he was known by family and friends, lived in Sugar Valley for 75 years before passing away at the age of 99 years old.
Jud worked as a builder, woodworker, and cabinetmaker for many years in Gordon County. His skill as a wagon builder was recognized in the Foxfire 9 folklore book. He also had a blacksmith shop where he worked on a regular basis into his 90s. He was known and recognized by many for his appearances at area fairs, craft shows, and events where he would demonstrate the traditional craft of blacksmithing. In 1981 he was invited by the Smithsonian Institute to demonstrate his blacksmithing at their annual Festival of American Folklore.
He was a founding member of the Artists-Blacksmith's Association of North America and hosted several of their meetings at his Sugar Valley home. Jud was a Royal Arch Seventh Degree Mason, having served as the Past Master of the Hill City Masonic Lodge. He was also a charter member of the Sugar Valley Masonic Lodge and was presented his 65 year Masonic membership apron and pin in 2008. Jud was also a member of the Sugar Valley United Methodist Church where he served on the Building committee and as a Trustee.
Jud was survived by three sons: Rev. Padgett Nelson and his wife Yvonne of Marietta. Jim Nelson and his wife Annette of Marietta, and Ron Nelson and his wife Mary of Johnson City, Tennessee, six grandchildren, and fourteen great-grandchildren.
Roger Phillips: 1930 – 2022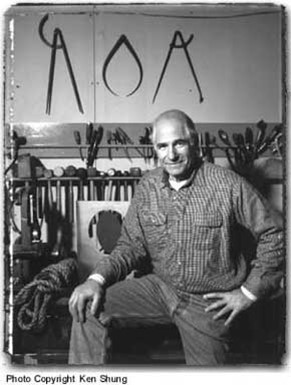 Memorial tribute by Jonathan Nedbor: Roger Phillips, died September 15, 2022, was born in New York City in 1930. His education as a metalsmith began at age 12 as a blacksmith's helper and he worked in metal from that time on. His business career was as an insurance broker.
Roger served as president of the Artist-Blacksmith's Association of North America in the late 1970s and early 1980s. He took the job on as a way to both manage the needs of the organization and to handle the responsibilities of the Central Office, as it was, in ABANA's early history.
Phillips graduated from Bard College in 1953, studied drawing and design at the New School and metal fabrication at the Jewish Museum in New York City. Roger converted an old gas station into his studio/workshop close by the Hudson River in historic Stuyvesant, New York.
A constructivist in style, Roger created numerous kinetic works in stainless steel and brightly painted aluminum plate. His work has been in many shows and is in the collections of numerous educational institutions, private collections and museums around the US.
Roger was a good friend, always curious, enthusiastic and ready to lend a hand.
Douglas S. Sangalli: September 20, 1983 – January 16, 2020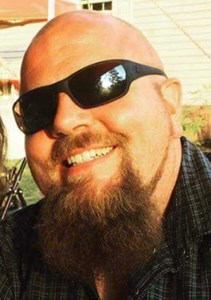 Douglas S. Sangalli, 36, passed away due to an undiagnosed heart condition on January 16, 2020. He was born on September 20, 1983 son of Glenn and Doreen Sangalli in Albany, NY.
Doug was a devoted partner, son, friend and brother. He had many hobbies including, being outdoors, hiking, fishing, birdwatching and antiquing. He was a talented blacksmith, he was Demo Blacksmith at the Columbia County Fair and Austerlitz Historical Society, he loved using his skills to make gifts for family and friends. Doug owned his own business doing appliance and small engine repair and he was very handy and could fix anything.
Doug cherished the memories he made with his family, his life with Tara and their dogs. Doug and Tara always looked forward to their ritual Friday night sushi date and the Saturday morning milk delivery. He was always learning new skills and was happy to teach those skills to others. He had a love for people and animals and volunteered at the Mohawk Hudson Humane Society. He loved to cook and share meals with his family. He will be remembered for his kind heart and his wonderful sense of humor.
He graduated from Duanesburg High School and went on to earn his Bachelors Degree in Environmental Science with wildlife and fisheries at SUNY Cobleskill. Most recently he was employed at Albany Medical Center where he leaves behind many friends. Doug's care and compassion for others was known to all those around him, be it his friends, family, neighbors, coworkers and the patients and their families at Albany Med. You could count on him for a hug, a helping hand and even a laugh at a bad situation when you were in need.
Robert Trout: July 17, 1943 – February 7, 2020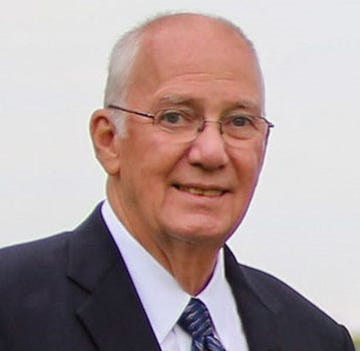 Robert was an Army veteran, 32nd Armor Division, 5th Battalion, serving in Germany from 1964-67. Upon his return stateside, he worked at Xerox Corp. in production. A supervisor noted Robert's ability to design and create simple cardboard chutes to be more efficient at his job. The supervisor suggested Robert apply for an apprenticeship program, where Robert excelled, working as a sheet metal welder/fabricator for nearly 33 years. Robert was a proud union member. Although he loved his job, he sought greater creative connection with metal and took up the art of blacksmithing, designing and installing fences and other items for the home and garden. As his skills and abilities developed, he also fabricated precision tooling for other metalsmiths. His role within the blacksmithing community expanded, from attendee to site facilitator for two ABANA conferences. He later became interested in the Arts and Crafts movement and began working in copper, finding precision hammering and design work both challenging and extremely satisfying. Robert was admitted to the Roycroft Renaissance Guild in Metal in 1998 and elevated to Master Artisan in 2001.
Bob was instrumental in his design of the coal forge side draft hood plans. In 2001, Clay Spencer invited him to participate in fabricating those hoods for the John C. Campbell Folk School. He brought with him some of his exceptional copper work and was subsequently invited to teach at the school.   He will be sorely missed by the entire blacksmithing community. He enjoyed sharing his skills, artistry, and knowledge with others, was a lecturer and demonstrator at a variety of venues, and found special joy in teaching at the John C. Campbell Folk School.
He was a faithful member of Asbury First UMC and especially enjoyed the Wednesday morning Men's Group. Some of Robert's metalwork can be found at the church. Robert was a kind, generous, and patient man. He was a wonderful husband, father, and grandfather who found much happiness in caring for his home, gardens, and family. He will be deeply missed.
Willard Franklin "Frank" Turley: December 10, 1935 – November 12, 2020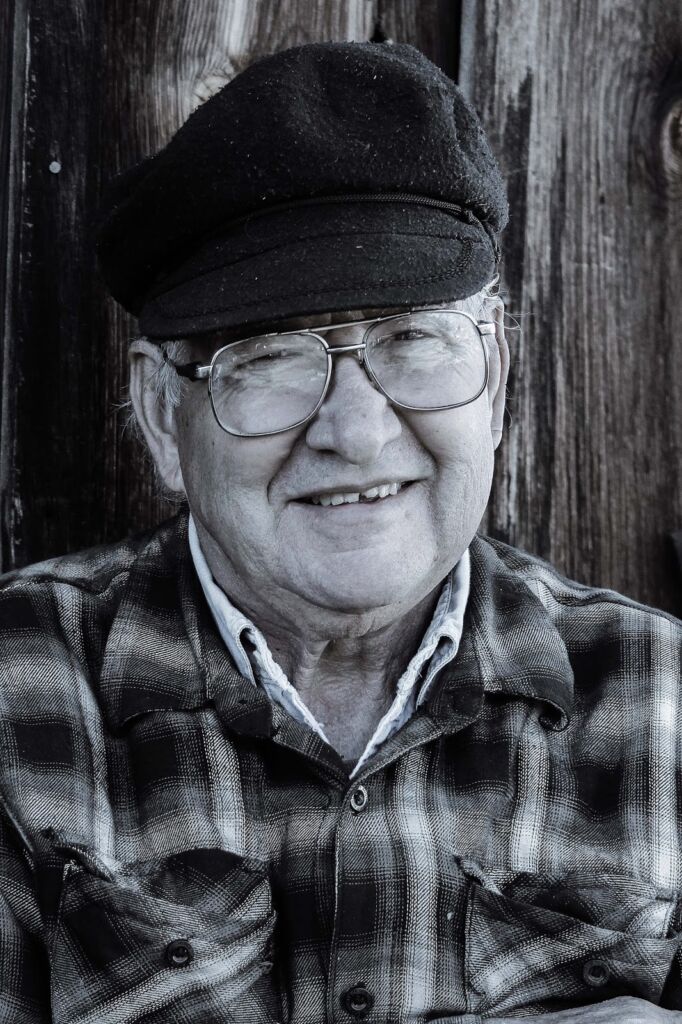 The blacksmithing community has lost a father-in-the-trade with the passing of Frank Turley of New Mexico. Through his Santa Fe school and via conferences across the nation, he had taught the new generation of smiths.
From Frank's own website: "Frank Turley came to blacksmithing through the back door of farriery. He began shoeing in the early 1960s under the tutelage of Al Kremen, in Rolling Hills, California. He soon settled in Santa Fe, New Mexico, and as he began work, he found that he was beginning to take occasional orders for fireplace tools, screens, and branding irons. Turley eventually left the horses behind as he took on more blacksmithing jobs, especially those in architectural hardware, ornamental work, and in the forging of tools. He studied and worked part time for a while with master smith, Victor Vera. Turley also worked part time as a Museum of New Mexico conservator, where he was able to study early Southwestern Hispanic ironwork. This interest gave rise to a co-authored book with Marc Simmons, "Southwestern Colonial Ironwork" first published in 1980 and reprinted in 2007."
Frank noted that in the horse oriented magazines, at least 10 horseshoeing schools were advertised in each issue, but that there were no blacksmithing schools. This gave him the idea to open such a school, which he did in 1970. His students were learning about him through Stewart Brand's popular "Whole Earth Catalog." In the same year, Alex Bealer published "The Art of Blacksmithing." Bealer's book and Turley's school helped to foster a resuscitation of blacksmithing in the U.S.
As a teenager, he studied American Indian dance while in the Boy Scouts. He became a world class Powwow dancer and met his future wife, Juanita, while dancing. They married and he became a father to her three daughters; and, he has been a part of the lives of all of Juanita's grandchildren ever since. Frank and Juanita lived together near his Santa Fe school.
Frank was the first recipient of the Alex Bealer Award in honor of his service to the field of blacksmithing in 1982. Then in October of 2019, the Turley School received the prestigious ABANA Heritage Award for Frank's well-deserved lifetime contribution of teaching the art of blacksmithing. Over a hundred family members and friends (many who had studied with Frank) came to honor him in a tent set up by the School.
For the last three plus years of his life, Parkinson's disease had taken its toll on Frank, and he finally had to move into The Taos Living Center for assisted living. Frank caught COVID-19 and, combined with the Parkinson's, it took his life.
Frank will be missed – there now is a hole in the blacksmithing world that can never be filled.
Herb Upham: October 31, 1954 – February 11, 2020
Memorial tribute by Anonymous: Herb Upham, CBA Board Member from 2002 to 2020, past CBA President from 2006 through 2010, CBA Secretary from 2012 through 2019, and instructor at his CBA teaching forge for 15 years passed away on Saturday, June 13 surrounded by his loving family. His patient ear and generous heart will be sorely missed, as well as his experience and wisdom in his classroom forge. He was a pillar for the CBA. He helped lead us and keep us on track to provide consistent membership services and offerings at numerous events and educational opportunities over many years.
Herb's Forge, a learning center for those fortunate enough to travel to his classes in rural Sebastopol, was a starting point for many a smith, and responsible for helping build CBA support in this part of California. His shop was well organized with instructional manuals, multiple workstations, and expansion plans to wheel out extra forges and anvils always at the ready. Attendees also got to enjoy spectacular views of Sonoma County from atop this western hilltop vista.
When one of my twin boys declared five years ago at age 10 that he wanted to grow up and be a blacksmith, the first thing that I did that holiday season was to look up local smithing opportunities. Herb's Forge was the closest one, but he required that I sign up as a member of the CBA first before taking any classes at his shop. This seemed to be a reasonable expectation, so I contributed my annual family membership fee to the CBA and we went to our first of many classes at Herb's Forge.
This led my family to CBA events, which opened up my eyes to how Herb's calm demeanor was a shared attribute of a culture older than any of us; that of the patient smith. Herb's legacy of holding space for and passing on the knowledge of this critical craft is forever now a part of history.
I got to know Herb and his wife Shirley quite well, and consider myself privileged to have done so. You have likely met Shirley Upham if you have gone to any CBA conferences. She was the one checking you in with Herb at the registration table, at his side. If you won a raffle prize or ate a meal at a CBA conference, know that Shirley had a hand in it.
Matthew A. Winston: October 31, 1954 – February 11, 2020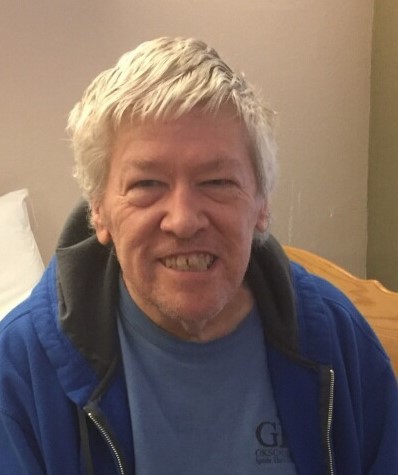 Matthew Albert Winston was born on Halloween night, 1954 in Denver, Colorado. From a young age, he gained the reputation of being witty and clever. He graduated from Denver Public Schools in 1972 and continued on to become a welder and a blacksmith, these became his lifelong passions. In 1977, he met the love of his life, Emily Joyce Adkins, and moved to Oklahoma. They married on August 25th, 1979. He worked at various companies in Oklahoma and Colorado until they settled in the Perkins area, when he quickly became a staple in the community of Lost Creek United Methodist Church. In 1989, he decided to pursue his interests in history and geography and in 1992, he completed his Bachelor's Degree at Oklahoma State University, and in 1994 he welcomed the birth of his daughter, Erin, who he was devoted to. He continued at OSU working toward a Master's in Geography. He worked at COEDD in Shawnee assisting communities in mapping out their grant projects. Then at the City of Stillwater as an electrical engineering technician for over two decades mapping out the electric utility service, where he kept his coworkers rolling with laughter. He was well known as a devoted husband, loving father, history buff, film enthusiast, caring teacher, and Sunday School class clown. In the summer of 2016, he gained a son, Yuki, who he loved dearly. Matthew will be remembered as a strong Christian man who lived his faith every day, showing God's love and grace to everyone he came in contact with.
He left this world peacefully on February 11th, 2020.