Advertising with ABANA
Your targeted Advertising to 9,000 Blacksmiths and Fabricators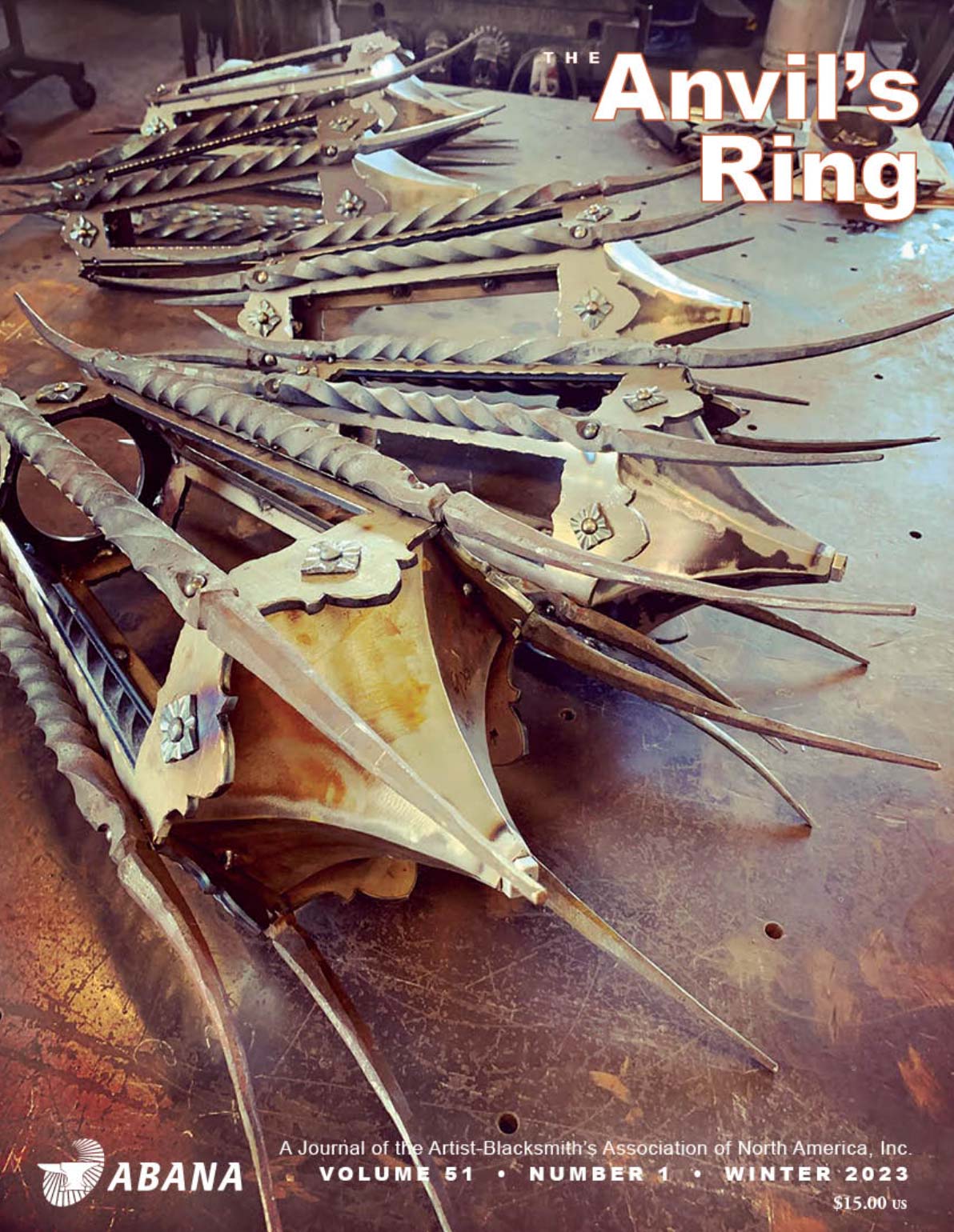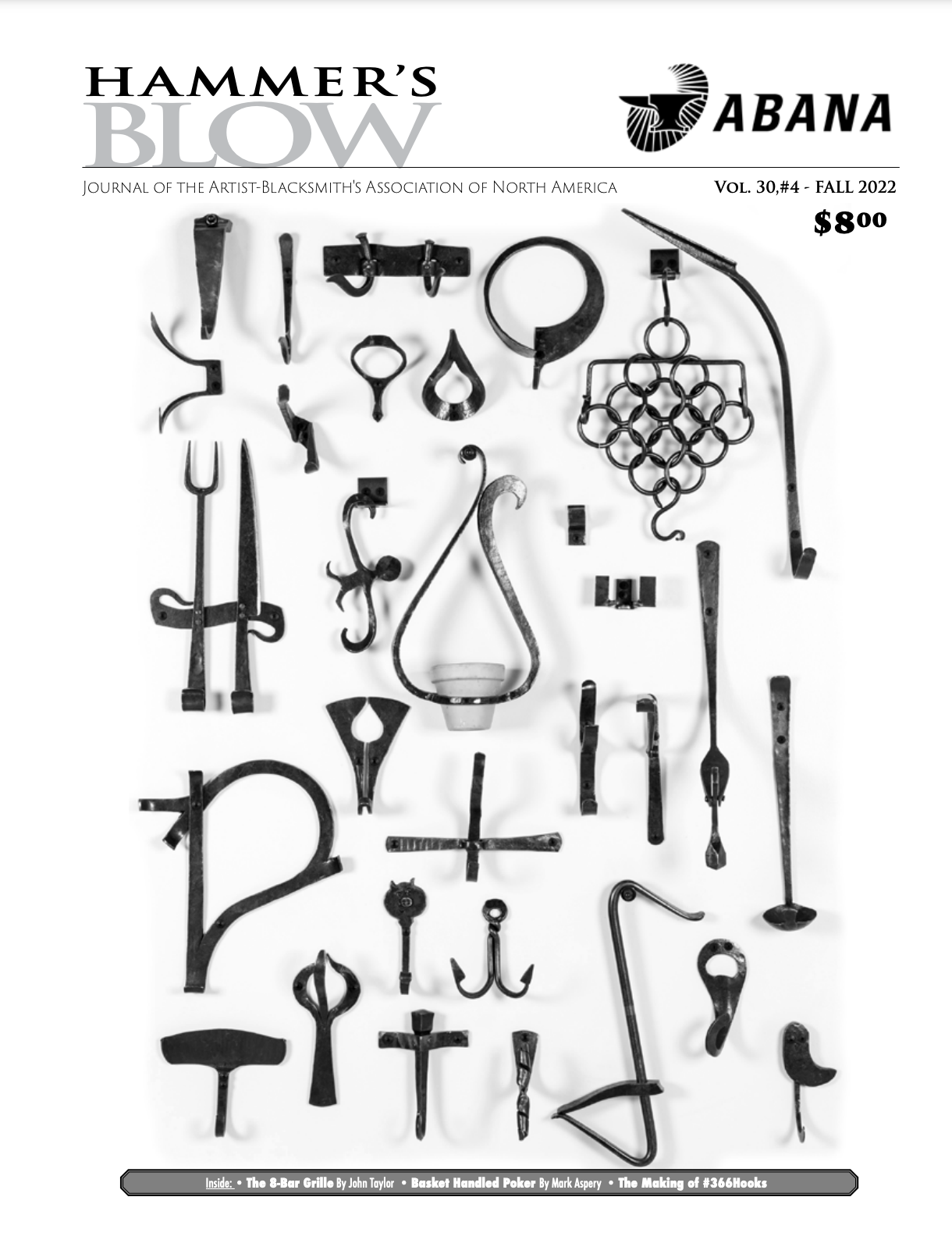 The Anvil's Ring and Hammer's Blow, premier publications of the Artist-Blacksmith's Association of North America.
The Anvil's Ring is North America's most famous Blacksmith Art Magazine. 60 pages printed in high-quality color give inspiration to blacksmiths and fabricators. The Anvil's Ring reports about the leading figures in the industry and their work. And it informs about everything that is going on in this sector on a global level. Hammer's Blow is our 'How-To' publication. Its twenty-four pages printed in black and white give indispensable tips and tricks for blacksmiths of all levels. Expect this magazine to lay around in the shop for a long time. It is mailed 4x per year like the Anvil's Ring.
Both journals together allow you to deliver your message 8 times a year to the blacksmith community, which is comprised of professionals, artists, and amateurs. Both journals are mailed to our currently 3,000 members, a very highly targeted clientele for your products and services. With a pass-along rate of 3 readers per issue you are able to reach 9,000 potential new clients with every ad you place. No matter if you are selling tools or supplies to the blacksmith and metal working trade or offer classes: We can help you make your business more successful.