Online Class: National Curriculum Level II
Registration is Open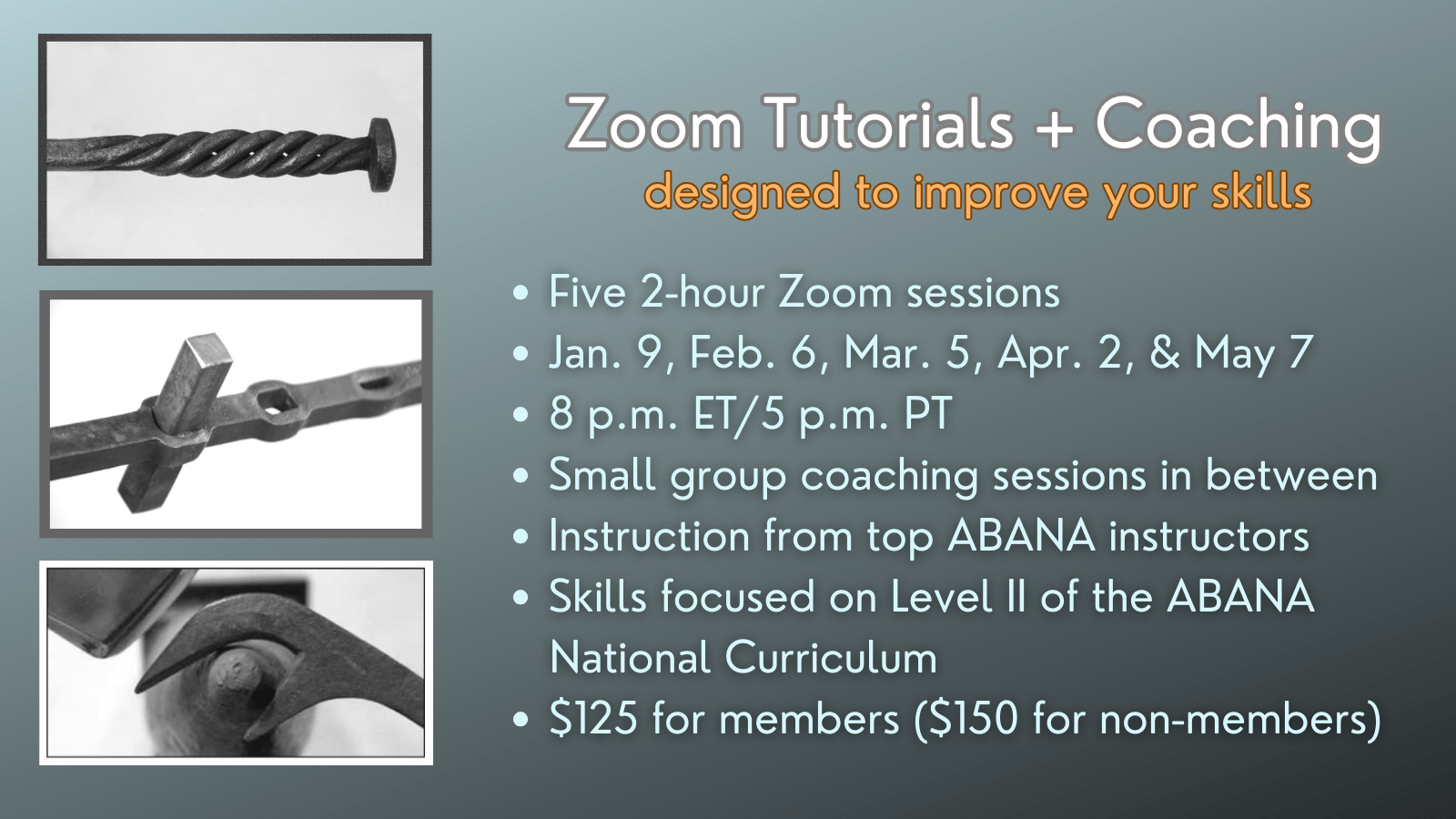 Time to level-up your forging skills with Level II of the ABANA National Curriculum! Zoom sessions will be held once a month January through May. All Zoom sessions will be recorded and made available to participants (typically within a week) to review or to catch up if you cannot attend a session. Participants will be divided into groups and assigned to one of the instructors to receive small-group coaching in between the Zoom sessions.
2-hour Zoom sessions held

on Jan. 9, Feb. 6, Mar. 5, Apr. 2, & May 7 in 2024

8 p.m. ET/5 p.m. PT

Small group coaching sessions in between the Zoom sessions

Instruction and coaching from ABANA instructors

$125 for members ($150 for non-members)
Plus, if you're planning to join us in Johnstown, Pennsylvania for ABANA's 50th Anniversary Celebration & Conference, June 6-9, 2024, there will be extensive National Curriculum (NC) training for all levels – Level I through Level III. Everyone is encouraged to bring their NC projects to have them evaluated for sign off. So whether you're halfway through a level or finished with one and ready for the next, bring your projects so we can take a look! Not to mention that other blacksmiths at the beginning of the certification process are eager to see the work of those ahead of them.