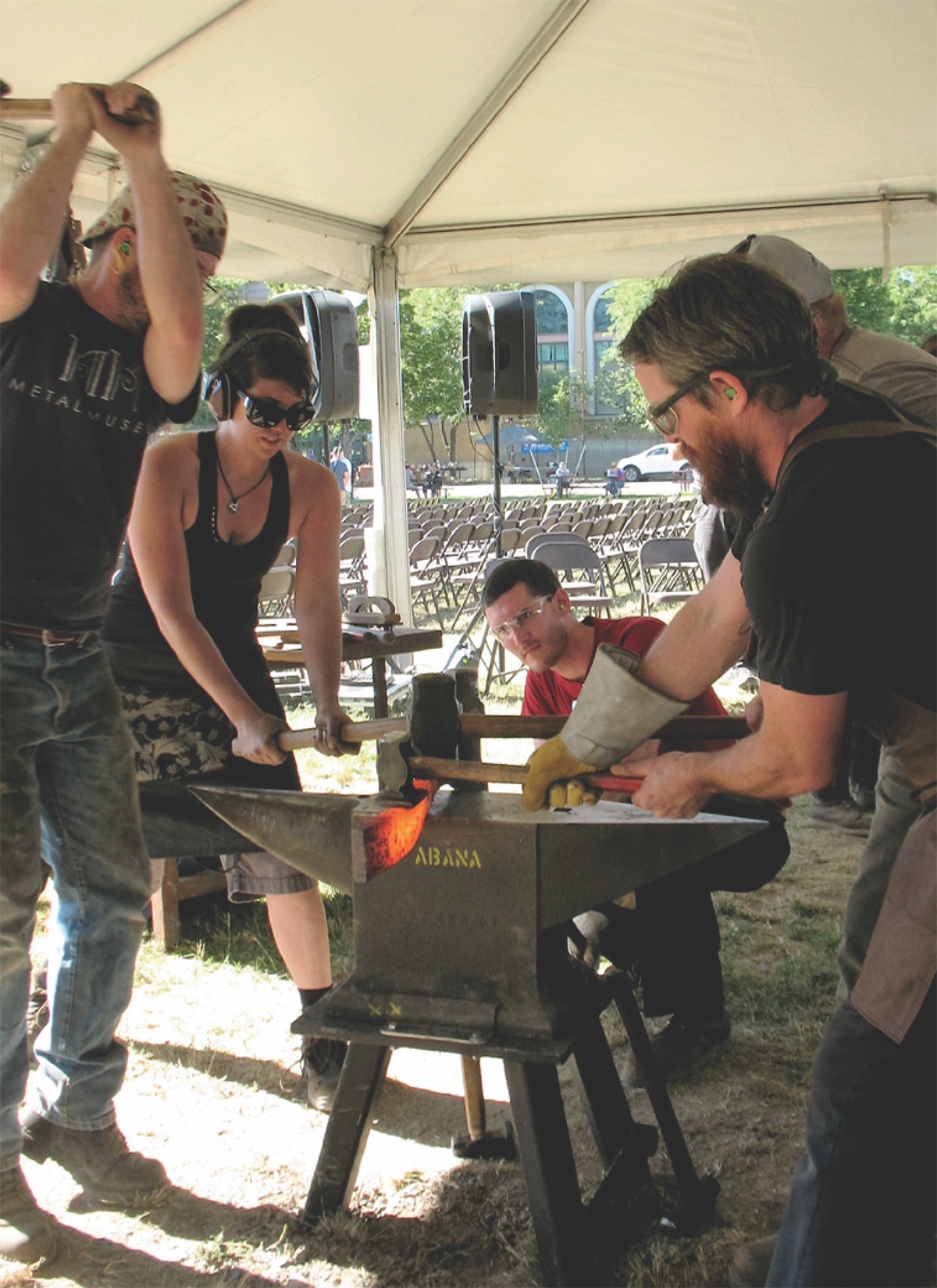 Basic Rules for the Team Forging Competition:
A team will consist of 4 individuals to complete a forged sculpture, wall piece, etc.
Each team will have a 4-hour time slot during the event to forge a design of their own creation.
The design should relate to or be inspired by ABANA's 50th Anniversary.
Materials will be provided by ABANA (and will be listed at a later date).
The competition will be in Johnstown's Central Park and open for public viewing. Therefore, each team will supply a docent or liaison for a competing team to communicate with onlookers. (Note: Either 1 member from your forging team can serve as the docent during another team's time slot OR you can have 1 additional person on your team specifically to serve as a docent (they cannot participate in forging.)
Finished projects will be judged and prizes will be awarded: $1,000 for 1st Place, $600 for 2nd Place, and $400 for 3rd Place.
The entry fee per team is $100. ABANA members should check with their local ABANA affiliate about sponsoring a team. Student blacksmiths might want to ask their school to sponsor a team.
Bragging rights aren't all you get!